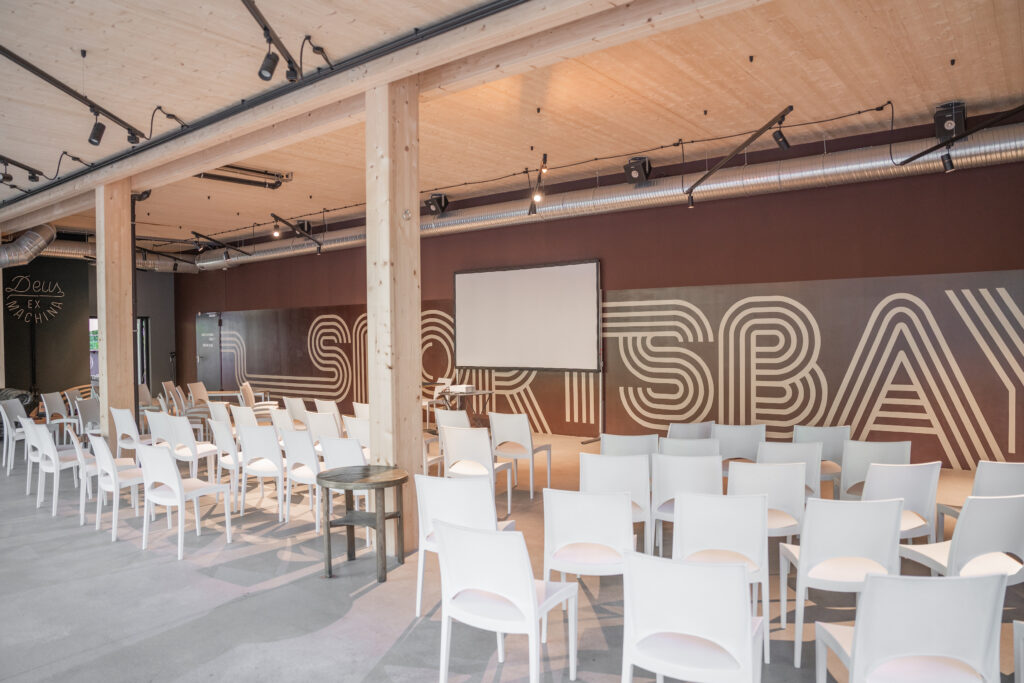 YOUR SEMINARS & MEETINGS WITH US!
200sqm with ideal space
You can also rent our Sportsbay room exclusively for meetings and seminars. In a quiet and relaxed atmosphere, just under 200sqm offers you the ideal space for meetings, kick-off events, workshops, etc., just a few meters from the action and yet secluded.
This means that events with a capacity of 10 to 100 people can be held there. From parliamentary seating to block seating to row seating, the Sportsbay is versatile.

Beverage and food service is available upon request from the adjacent Deus Fountain Restaurant. Our in-house catering offers everything from finger food and drinks to seated dinners with wine accompaniment, leaving nothing to be desired.
The Sportsbay has a ventilation system that always ensures adequate ventilation.
The Sportsbay is equipped with powerful WLAN (Wi-Fi), a projector incl. screen, a music system and, if desired, also with a microphone.

We are also happy to offer you our sports facilities at Wellenwerk for relaxation after or before the conference. The best way to do this is to take a look at our offers for team events.
In summer, you can also rent our outdoor areas for seminars and events.