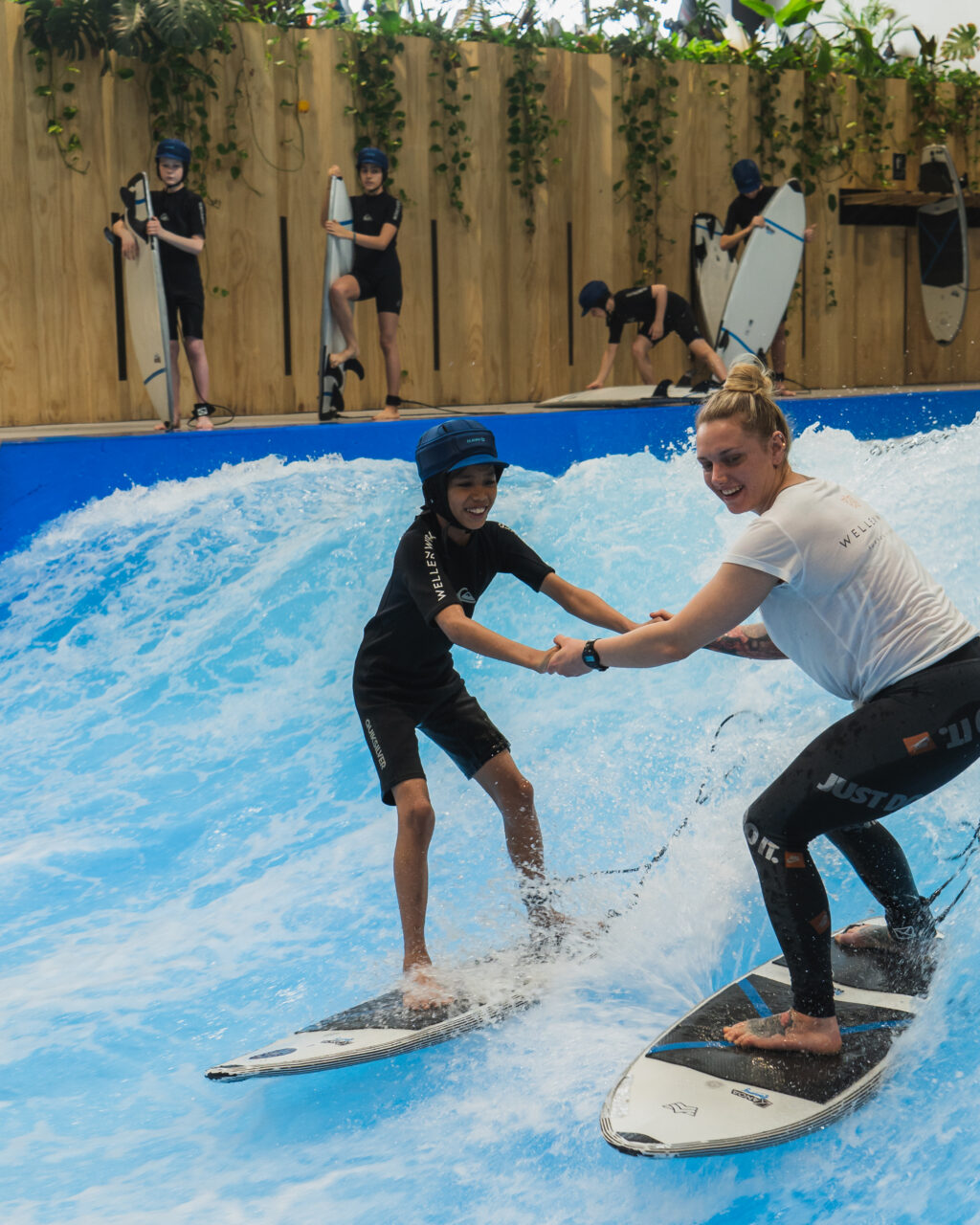 Kids Surf & Skate Camp
Next Camp will be during summer holidays 2023!
Do you have any plans for holidays yet?
Join our KIDS SURF- & SKATECAMP 2023 and learn how to surf and surfskate!

During the summer holidays we offer the Beginner Camp for 9 – 12-year-olds from 17 to 20 July and from 14 to 17 August. For 13 – 16-year-olds, the surf camps take place from 24 to 27 July and from 21 to 24 August.

The following activities are included:
● Surf & splash sessions
● Surfskate course incl. board
● Pasta cooking / Pizza baking class
● Grafitti course
● Surf theory
● Surf practice & outdoor games
● incl. surfboards, wetsuits & helmets
● including lunch, healthy snacks & drinks

The price of the camp is 459€.

During the camp, the children will be accompanied by two surf instructors the entire time, who will help them to immerse themselves in the world of surfing and can give them lots of great tips along the way. In addition to a certificate of completion, there is also a goodie bag with great photos to take home.

A highlight of the camp is the surf skate sessions. Here, the kids receive skating tips from our surf skate trainer and can try out their first tricks.

On our last day after surfing we'll have a great time in the kitchen, preparing super yummy Pizza or Pasta. After cooking, we'll enjoy our meal together before we're going to watch a movie.

Finally, every kid gets a certificate and a goodie bag with funny photos of the week.