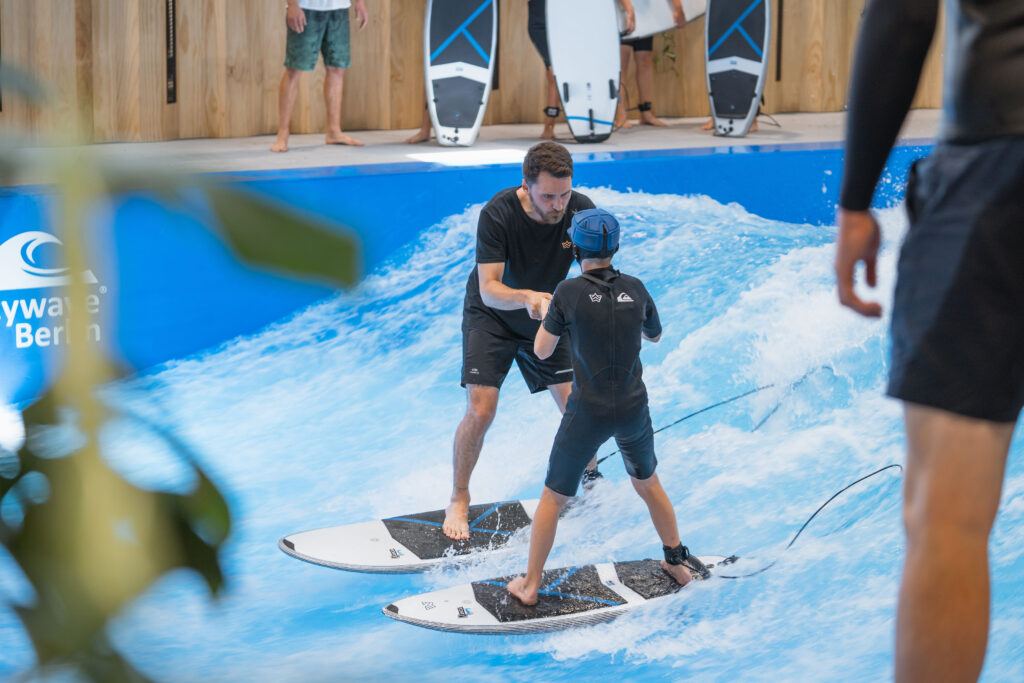 Kids Surfcamp
Easter 2022
Do you love sports and adventures and don't have any plans for the Easter holidays yet?
Join our KIDS SURFCAMP 2022 and learn how to surf and surfskate!

Our 4-day children's surf camp for 9 – 15-year-olds will take place from April 11th to 14th.

The camp runs daily from 9 a.m. to 2 p.m. and includes:
● 6x Surf Sessions
● Surfskate sessions incl. board
● 1x pizza baking course
● Surf Theory
● Surf practice & outdoor games
● incl. surfboards, wetsuits & helmets
● including food & drinks

During the camp, the children will be accompanied by two surf instructors the entire time, who will help them to immerse yourself in the world of surfing and can give you lots of great tips along the way. In addition to a certificate of completion, there is also a goodie bag with great photos to take home.

A highlight of the camp are the surf skate sessions. Here the kids receive skating tips from our surf skate trainer and can let off steam on the first ramps. The boards can be provided by us or you can bring your own.

The pizza baking course takes place on the final day. Here the own pizza dough is kneaded and topped as desired. After surfing one can then enjoy the self-created pizzas.

The price of the camp is 399,-.

If you are interested in the Kids Camp, simply send us an inquiry with the name and age of the child. A detailed procedure will follow upon request.

⬇︎ Request a place here.