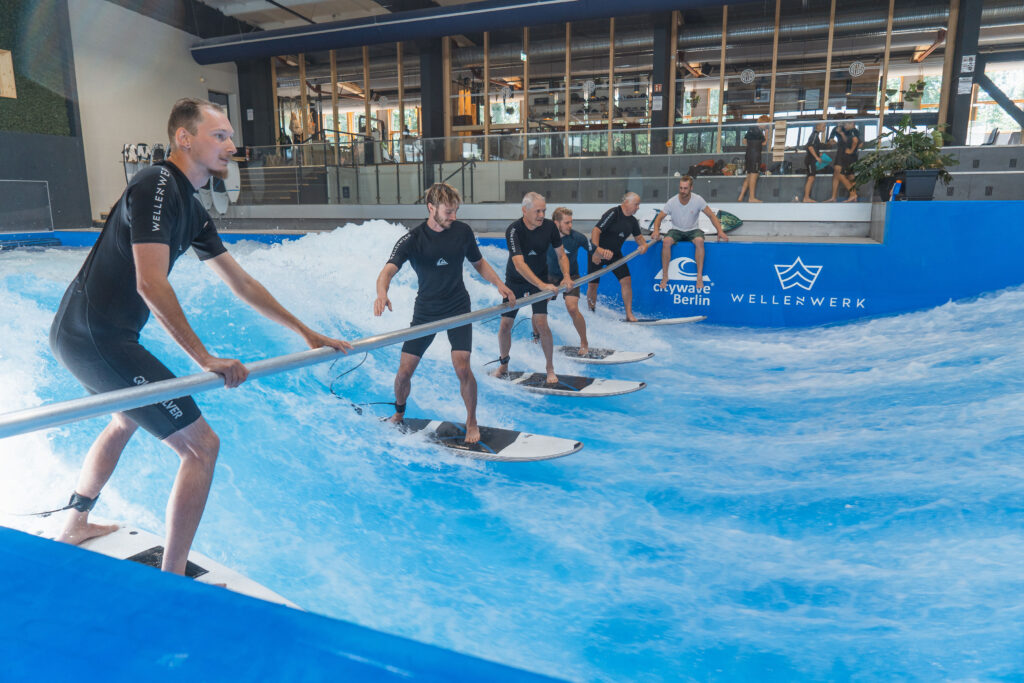 Surf course for beginners
learn how to surf – without having to paddle!
You dream of riding the waves, but the sea is too far away? No problem! In our indoor surf arena in Berlin, you can learn to surf at any time in optimal conditions – without having to paddle!

Our experienced surf coaches will teach you everything you need to know to stand safely and successfully on the board.

At Wellenwerk, summer water temperatures and the optimal swell await you to learn to surf, regardless of weather conditions. The wave height and speed of our artificial wave can be adjusted to the needs of beginners and an additional holding bar provides more security on the surfboard at the beginning of the surf courses.

We offer 3-hour surf courses including theory or 90-minute surf experiences for beginners.

Book your slot today and experience the fun and freedom of surfing – in Berlin and in any weather!

But be warned, learning to surf can be addictive.
Learn to surf with these sessions and courses: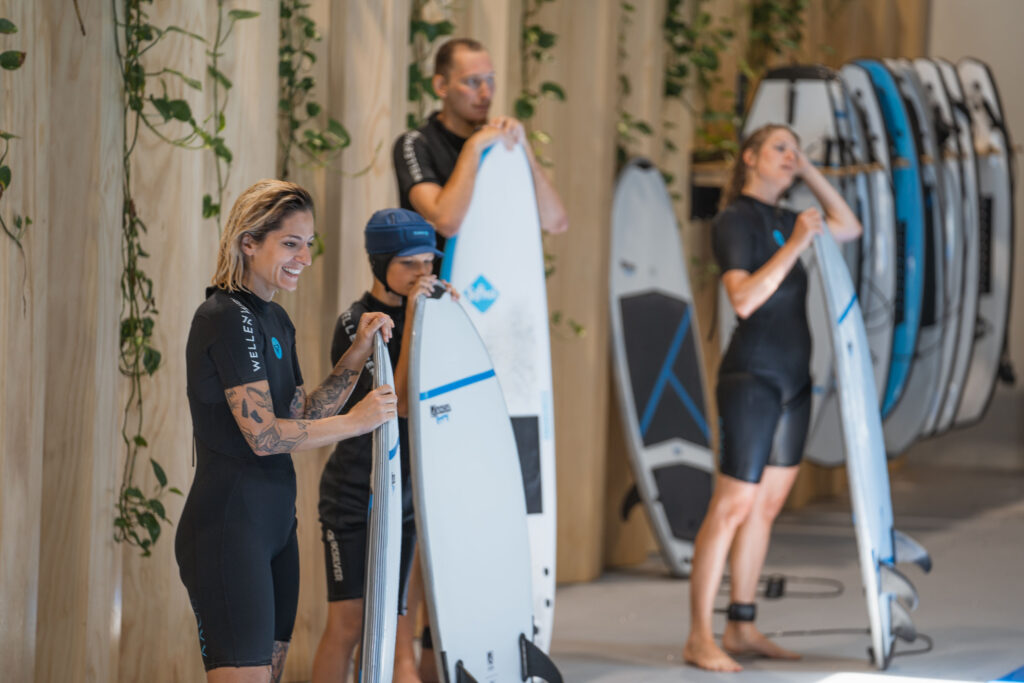 3-hour surf course for beginners
Try something new!
You have never stood on a surfboard, but you always wanted to try it? Then book yourself into our beginner surf course and get to know the world of surfing.

Up to 12 participants can take part in the 3-hour surf course. At the beginning of the surf course, you will be instructed by our surf coaches and prepared for your upcoming sessions during a surf warm-up.

At the beginning of the surf course, a handrail will give you a feeling for the surfboard and the wave. Between the surf sessions, you will learn the theory of surfing and get tips from our surf coaches, which you can use in the second part of the course for first turns and independent rides on the wave.

With our surf instructors, you will become a real pro in just a few hours.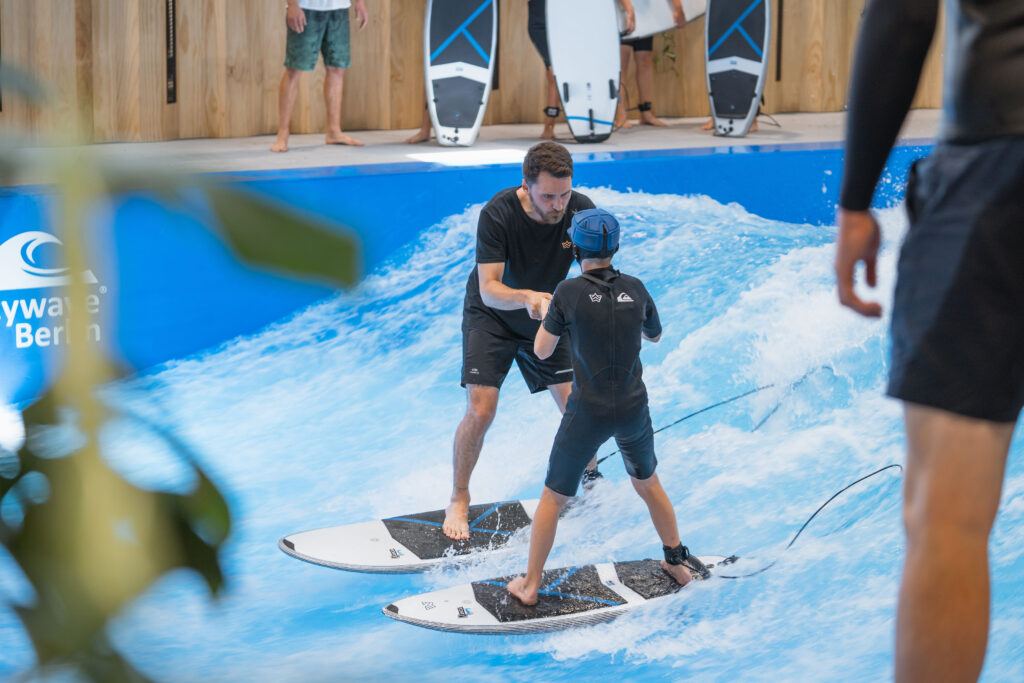 90-minute surf experiences for beginners
with or without handrail choosable
In addition to our surf courses, we also offer individual surfing experiences for beginners.

Beginners who have never stood on the board or have not had much experience on standing waves can book beginner sessions with or without a handrail (at the beginning of the session).

Before all surfing experiences, you will receive an introduction and a warm-up from our surf instructors to prepare you for the surfing fun to come.

The equipment for surfing, such as surfboard, wetsuit and helmet, if necessary, will be provided by us for all sessions and courses.

More information about the individual sessions can be found here.
Experience the feeling of surfing in the heart of Berlin Lichtenberg! Our indoor surf arena offers you the opportunity to enjoy the surfing pleasure all year round. Whether you are a beginner or an advanced surfer, you can learn to surf or improve your skills and master the challenges of surfing.

Let yourself be enchanted by our artificial wave and gain the necessary confidence to prepare yourself for the waves in the sea. Book in now and experience the ultimate surfing fun in Berlin!