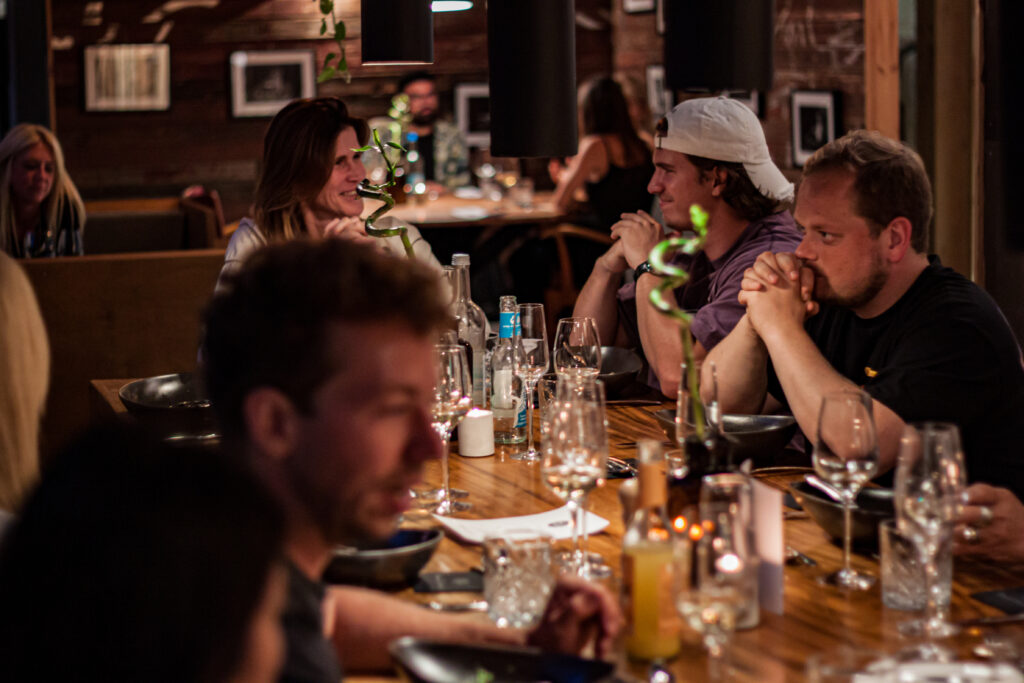 Your Christmas party Wellenwerk & Deus Temple
cozy winter atmosphere
We are happy to organize your Christmas party at Wellenwerk x Deus Fountain. Whether you want to say thank you at the end of the year or celebrate the most beautiful time of the year with friends and acquaintances – our event location offers a special setting for company Christmas parties or cozy Christmas dinners. 

The different areas of our house, offer the possibility to organize your Christmas party on a small as well as on a large scale.

The highlight is of course our artificial indoor surf wave, where everyone can learn to surf in no time. Your colleagues and friends may not be (water) sports enthusiasts? No problem, because in our bar, the big restaurant or our spacious garden we can design various other activities and offers for you.

Do you want a seated dinner or rather a flying buffet? Curling and mulled wine or rather a party with Berlin star DJs? There are only a few limits to the possibilities of our events. From 20 to 1000 employees we can give you a great time.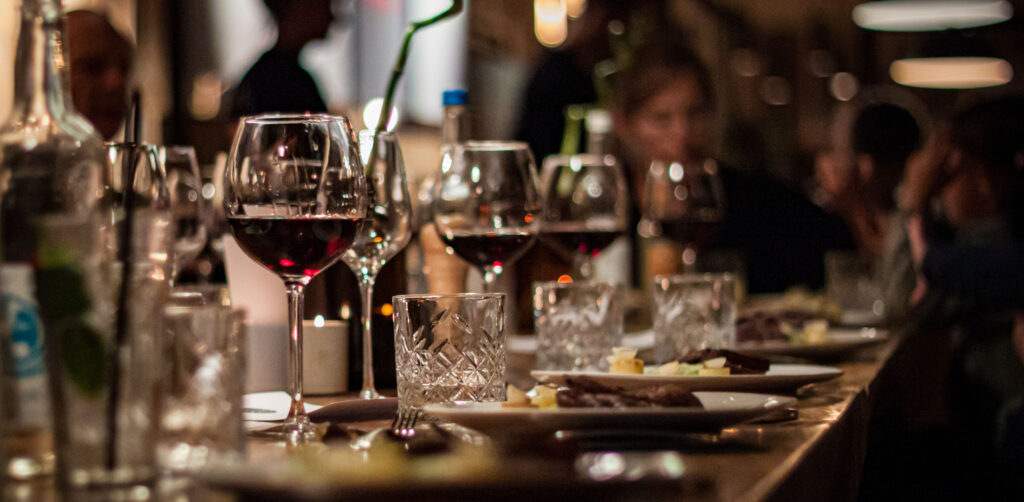 cozy christmas dinner from 8 PAX
You are planning your annual Christmas party or would like to have a cozy dinner in a smaller or larger circle at Christmas time? From 47€ gross per person, we serve you a classic 3-course menu in our restaurant.

In a cozy atmosphere, you can get in the mood for the Christmas season together as a team and among friends.
Aufklappen für mehr Informationen
Appetizer:
Onion decoction, root vegetables, chives & truffles (soup) or 3-piece pumpkin with Brussels sprouts, pear chutney, almond cheese or lamb's lettuce, marinated & baked beet, walnuts with apple dressing, poached egg.

Main course:
Breast & leg of goose, red cabbage, baked kale & chestnuts, bread dumplings or spelt, parsnip puree, baked kale, cranberry gel, vegan jus (vegetarian)

Dessert:
Plum mille-feuille, plum gel, raisin chia almond ice cream.
Winterwonderland – private christmas market from 50 PAX
Enjoy the winter hours at your own private company Christmas market!

Our Winterland offers you a rustic Christmas feeling away from the hustle and bustle of the capital. Whether homemade mulled wine, homemade stick bread or a walk through the fir grove, Christmas hearts beat faster here!

On request, we also serve you our Winterland Christmas menu directly from the food truck. more info.
Aufklappen für mehr Informationen
✔︎ incl. Foodtruck
✔︎ incl. Winter hut
✔︎ incl. market stalls
✔︎ incl. stick bread/Marshmellows
✔︎ incl. mulled wine flat rate
✔︎ incl. staff
✔︎ incl. orches & fire bowls, as well as firewood.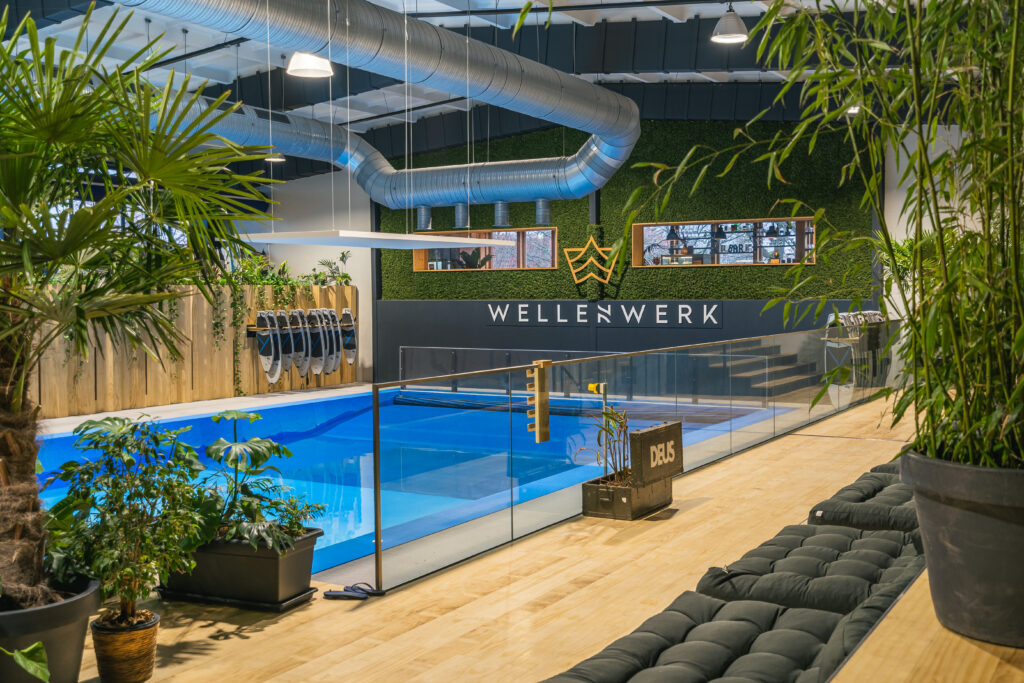 Hawaii Party – the tropical christmas party from 75 PAX
No more cold rainy days and uncomfortable winter clothes. At Wellenwerk Berlin we heat up the winter properly.

How about a Christmas party under palm trees, with flower chains and cocktails on every corner? Invite your employees to Wellenwerk and celebrate a private Caribbean Christmas party.

The indoor location in Berlin is all about "Christmas under palm trees".
Aufklappen für mehr Informationen
✔︎  Christmas tree
✔︎  palm trees
✔︎ Indoor Surf Sessions
✔︎ Hawaiian music
✔︎ Finger-Food or 3-course-menu
✔︎ flower chains
✔︎ drink flatrates
✔︎ surf-flatrate
✔︎ Cocktailbar