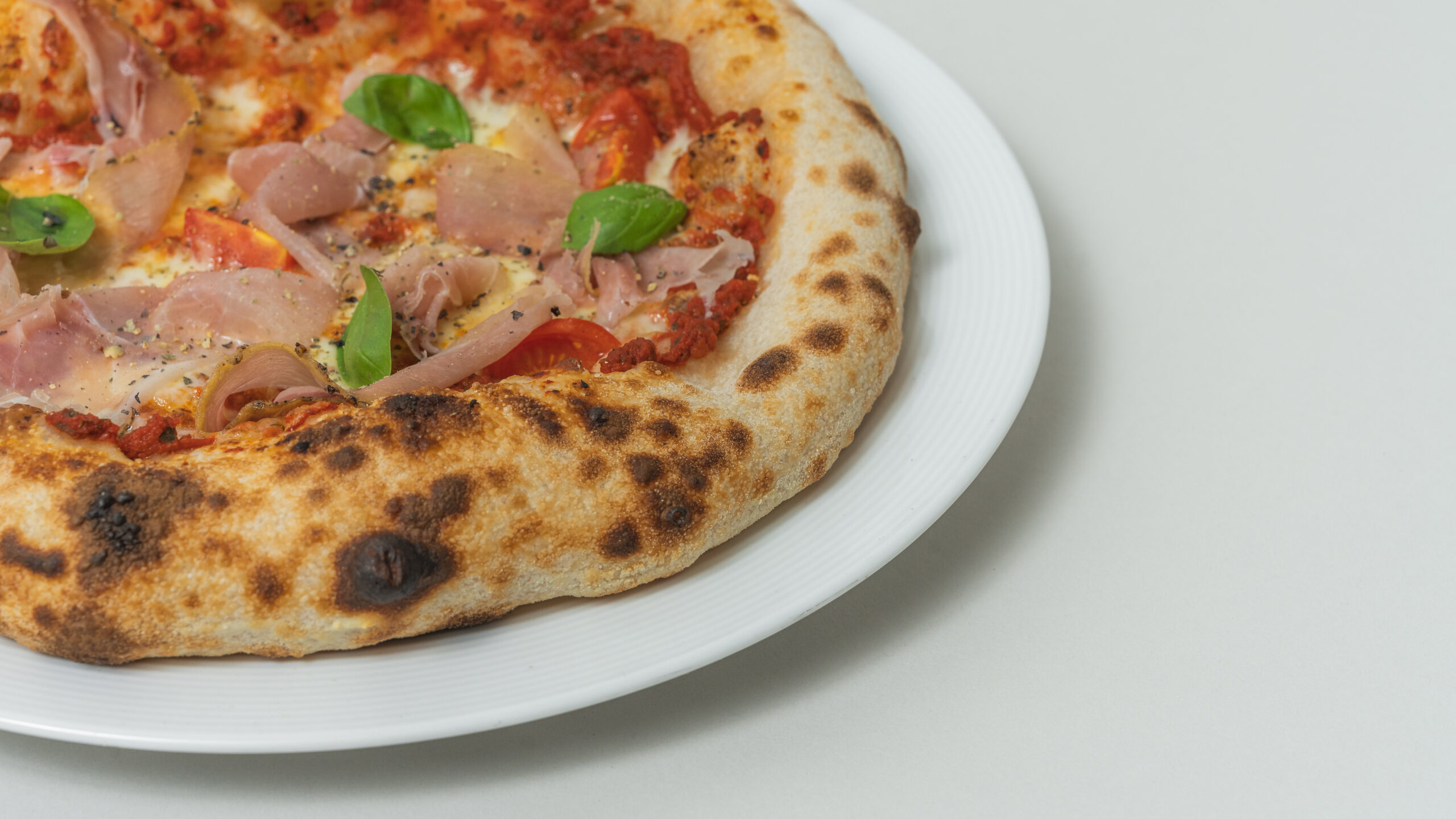 Pizza baking course team event
If you are in the mood for a culinary teambuilding experience, you will be delighted with our pizza baking course. Here you can work together as a team hand in hand and dive into the world of pizza makers under the professional guidance of our pizza chef.

Within the pizza baking course we offer your team freshly made dough, homemade marinara sauce and high-quality ingredients with which you can top your pizzas as you wish. The pizzas will be prepared with vegan dough & vegan sauce, as well as optional vegan cheese in our commercial kitchen.

Of course, at the end we will eat together what was previously baked together. At the joint meal in our restaurant you can consume your work together with a view of our surf wave.

We will provide you with a beverage package (without long drinks) within the team events.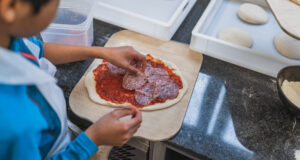 How many people can attend the baking course?
Up to 12 adults can simultaneously knead and topping their pizzas in the kitchen. Therefore, for a team event over 12 people, we recommend to book 2 courses in a row.
How much does the baling class cost?
The price of the team event is 350€ gross up to 10 persons, after that per person 35€.
What is included in the pizza baking course?
The 3-hour team event includes all the fresh ingredients you need to make the pizzas. An experienced pizza chef will accompany you during the event. Also included is the beverage package "Deluxe" (water, soft drinks, juices, beer, wine).
Get creative as a team, try out new recipes together and exchange ideas about everyday life!