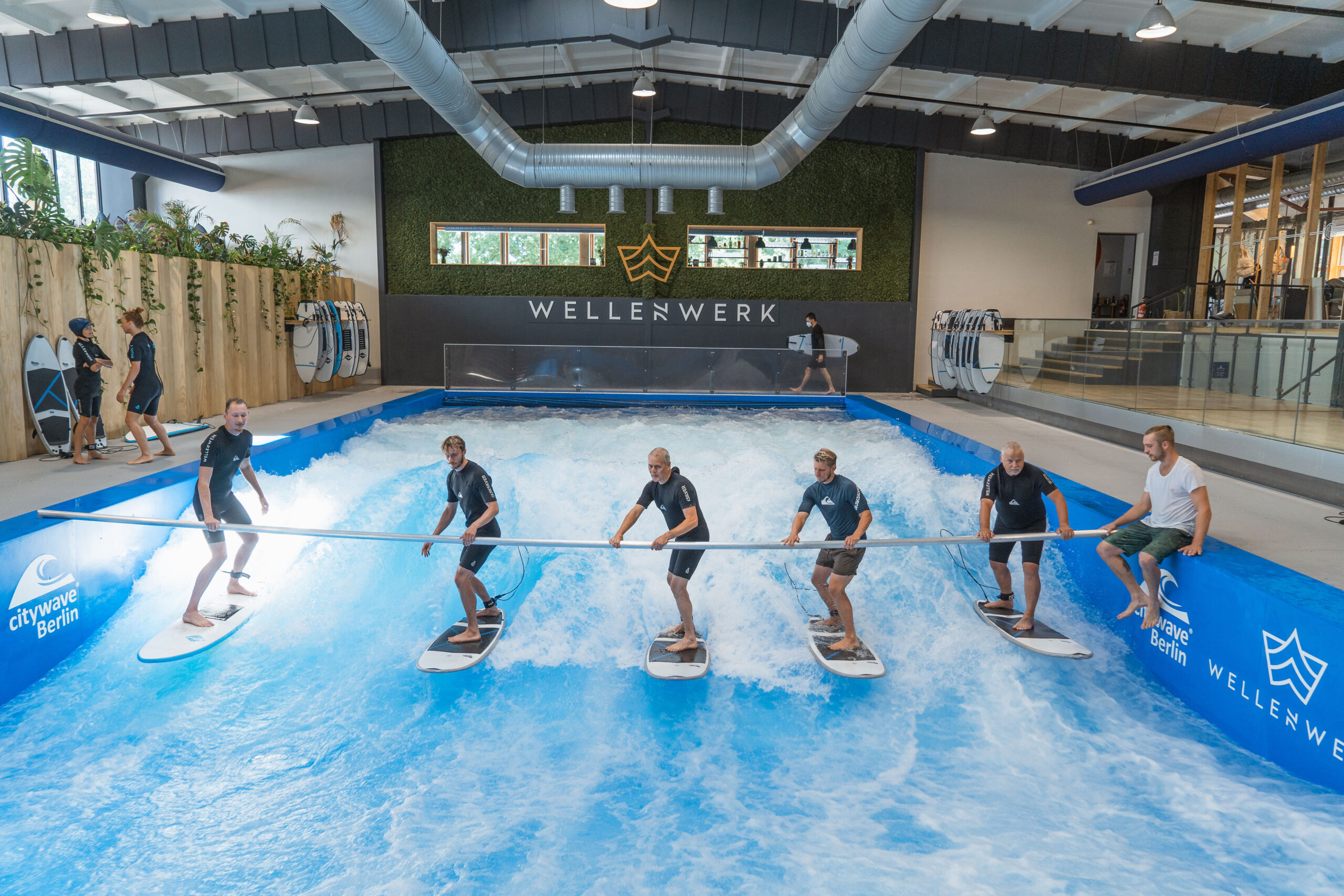 Indoor surfing team event
A teambuilding surf session at Wellenwerk offers you an event where you can leave the daily office routine behind and celebrate new successes together. You jump as a team on the wave and experience together an ultimate surfing experience that will surely be remembered for a long time!

12 people per team session can surf on our artificial wave and with the help of our surf instructors at your side, you will quickly achieve success together. This unforgettable team event offers you a lot of fun in Berlin and will surely be remembered for a long time!

If you want to watch, you can cheer on your teammates from the pool deck or with a cool drink in your hand from the bar! Our restaurant offers you a nice ambiance with delicious food after surfing.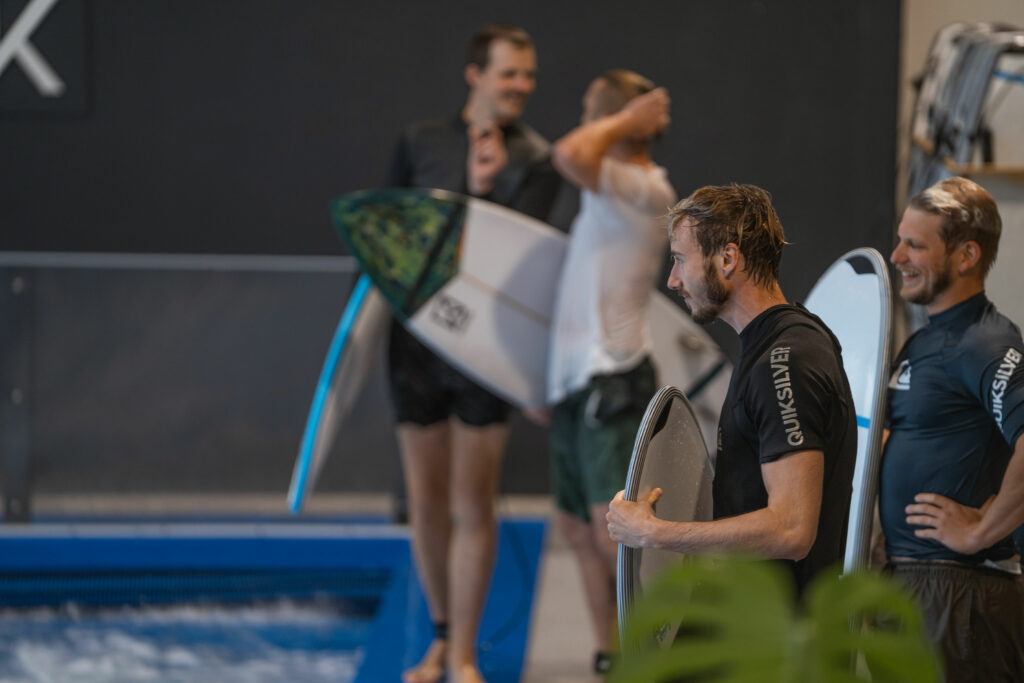 How many people can participate in one session?
We recommend up to 12 adults per surf session. For a team event over 12 people you can book 2 sessions in a row.
How much is an exclusive session?
An exclusive session costs 449€ gross.
What is included in the session?
You will receive a surf warm-up and briefing from our surf coaches before the session starts. After the introduction, you can surf the wave for 45 minutes. After the session, you can watch the video stream of your previous surf session from our restaurant.
Surfboards & wetsuits will be provided by us.  
The session can be combined with all drink flat rates.