Graffiti course team event
In front of the screen, we are all the same! This is exactly why fun, excitement and a sense of togetherness are the top priorities of our team building event in Berlin. In joint planning, we put together a detailed event concept that is ideally tailored to your company.

You will be provided with creative ideas and the main ingredient of the event: the spray can! We love and live graffiti and we want to bring you closer to this free art style without giving tough lectures.

Equipped with a colorful spray can and our experienced writers, you can really let off steam together on easels, on walls, or even on buses and trains.

Get out of the office – get on the blank wall!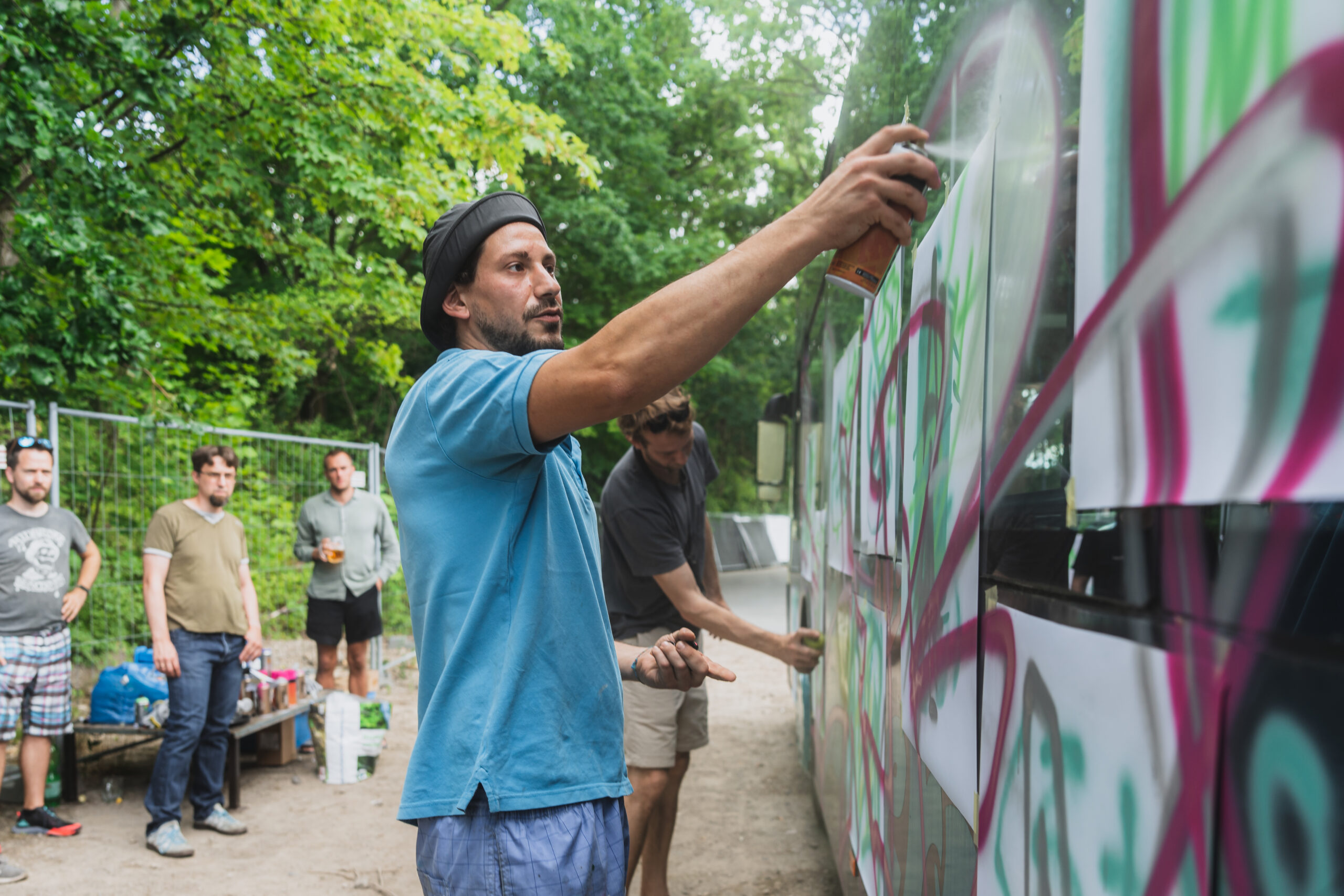 What graffiti courses are we offering?

• 3-hour team event

Prices
790€ gross for up to 10 people, then 79€ per person
incl. winter edition: mulled wine & fire barrel
or summer edition: drinks flat rate "Classic" (water, soft drinks, juices, beer)

Graffiti bus + 500€ bus fee

All team events can be combined with all other drinks and food packages.