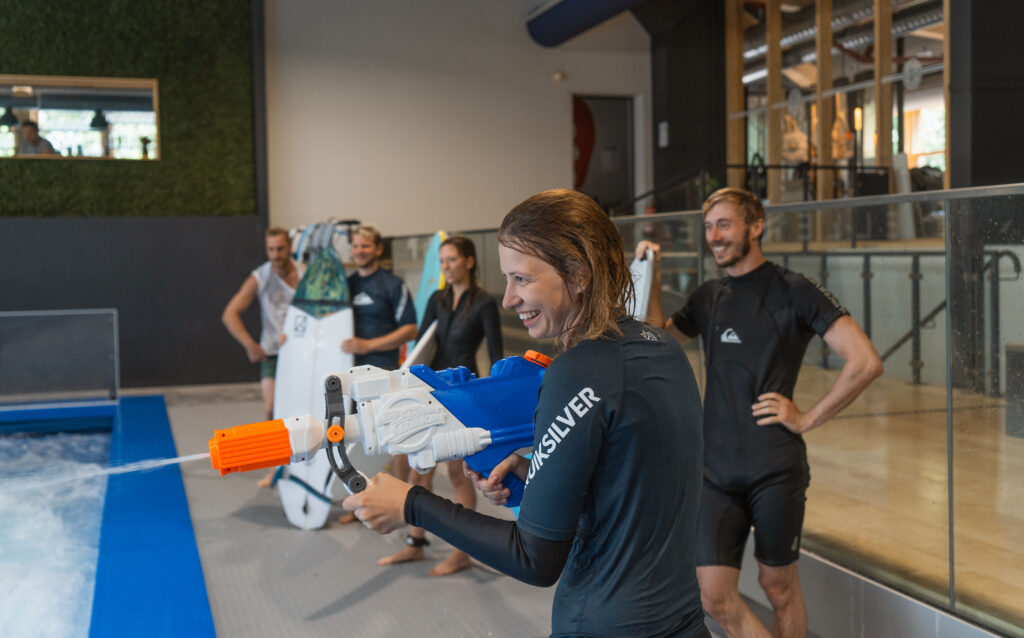 Your Teamevent at Wellenwerk & Deus Temple
Are you looking for an unforgettable experience, for active team events in Berlin or a sporty team-building idea for your company? Our indoor surf hall offers the perfect place for your next team event!

We offer indoor team surf sessions, graffiti courses, pizza baking courses and much more for a very special company party. Our offers listed below can be put together individually and combined with our gastronomy offers.

If you are interested, you can request a non-binding offer here.

If you are already looking for a special location for the next summer festival or your Christmas party, you can find out more about our event location here.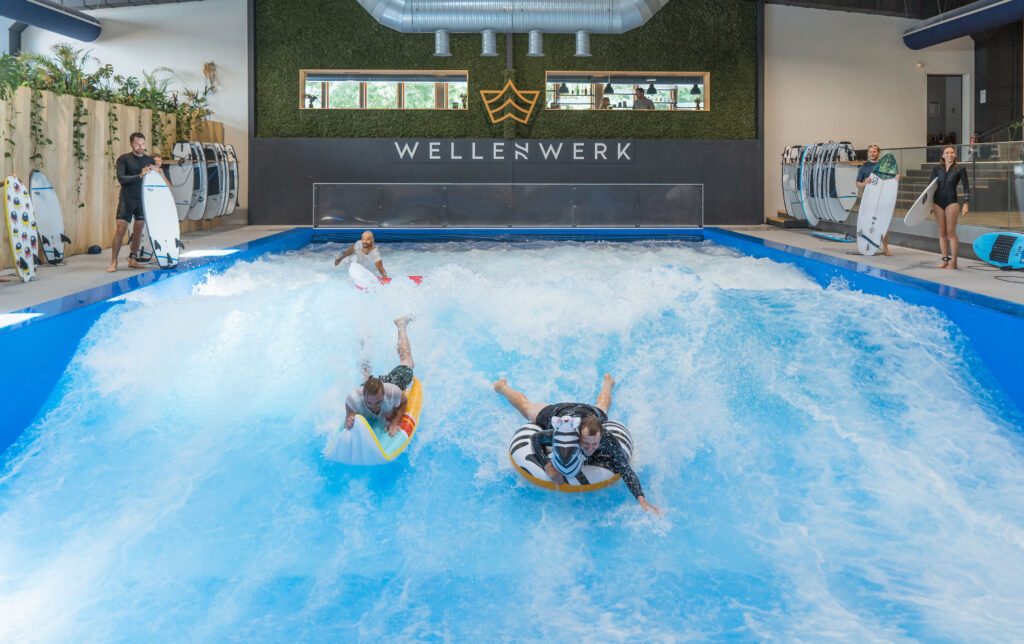 Team Surf as a teambuilding exercise (45 minute Session)
A team building surf session at Wellenwerk offers you an event where you can leave everyday office life behind you and create new successes together. You`ll surf on our wave as a team and experience the ultimate surfing experience together that will surely be remembered for a long time!12 people can surf on our artificial wave per team session and with the help of our surf instructors at your side, you will quickly achieve joint success. This unforgettable team building offers you lots of fun in Berlin. After the surf session, our restaurant and bar offer you a nice ambience with delicious food and drinks, while overlooking the wave.more info
Aufklappen für mehr Informationen
Indoor surfing as a team event for up to 12 people per surf session



Price: 499 €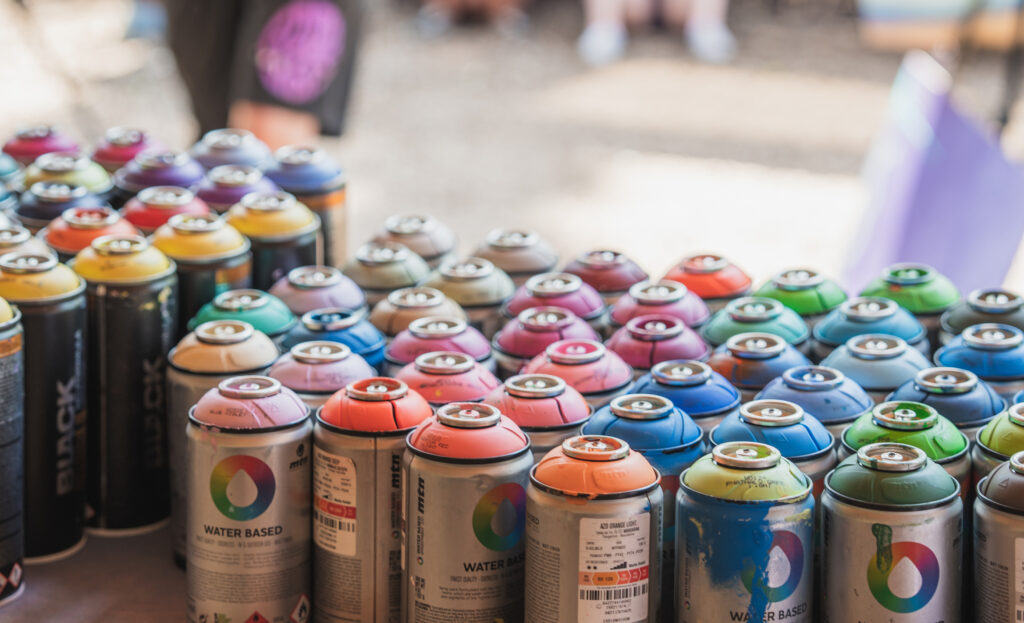 Graffity course teamevent (3 hours)
In front of the screen, we are all the same! This is exactly why fun, excitement and a sense of togetherness are the top priorities at our team building event in Berlin. In joint planning, we put together a detailed event concept that is ideally tailored to your company. You will be provided with creative ideas and the main ingredient of the event: the spray can! We love and live graffiti and we want to bring you closer to this free art style without giving tough lectures. Equipped with a colorful spray can and our experienced artists, you can really let off steam together on easels, on walls, or even on buses and trains. Get out of the office – get on the blank wall. more info
Aufklappen für mehr Informationen