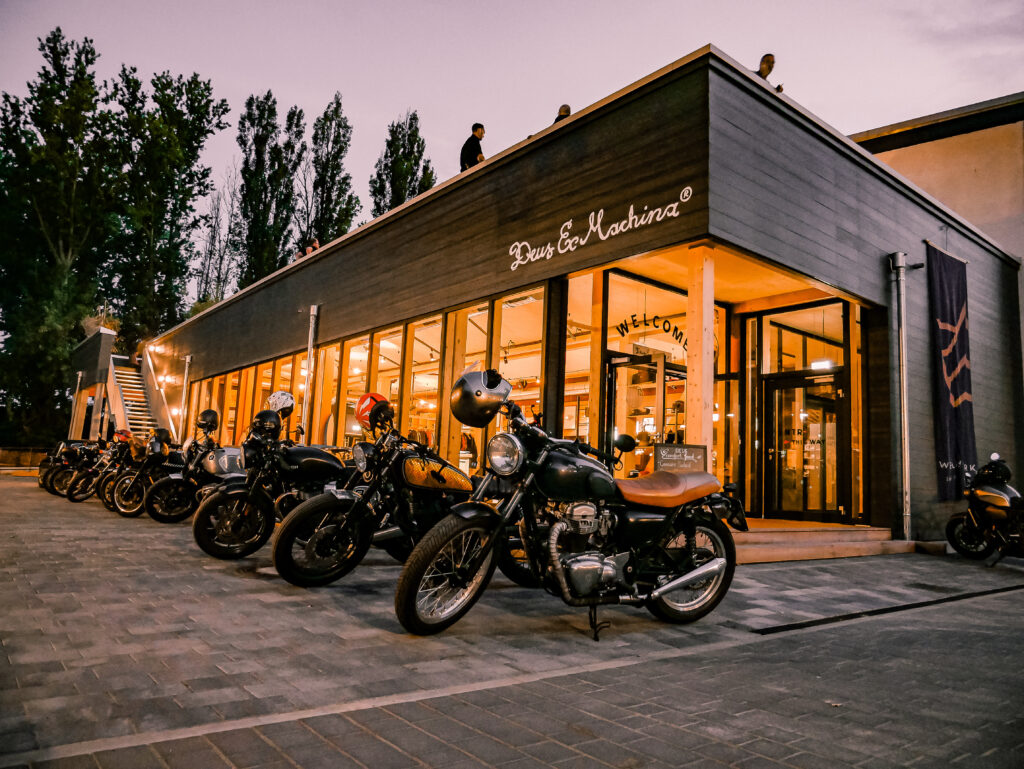 Deus Temple Berlin
THE FOUNTAIN OF ETERNAL EVERVESCENCE
Welcome to the first Deus Temple in Germany "The Fountain of Eternal Effervescence".

In addition to the largest indoor surfing wave far and wide, we offer an extraordinary gastronomic concept.

Whether in Bali, Tokyo or other beautiful places in the world, the Deus lifestyle stays in your head.
Concerts, sporting events and parties are just as much a part of us as a special shopping experience and culinary highlights.

So stop by – listen to the finest music with a cool drink in hand and find out about events and news in our temple!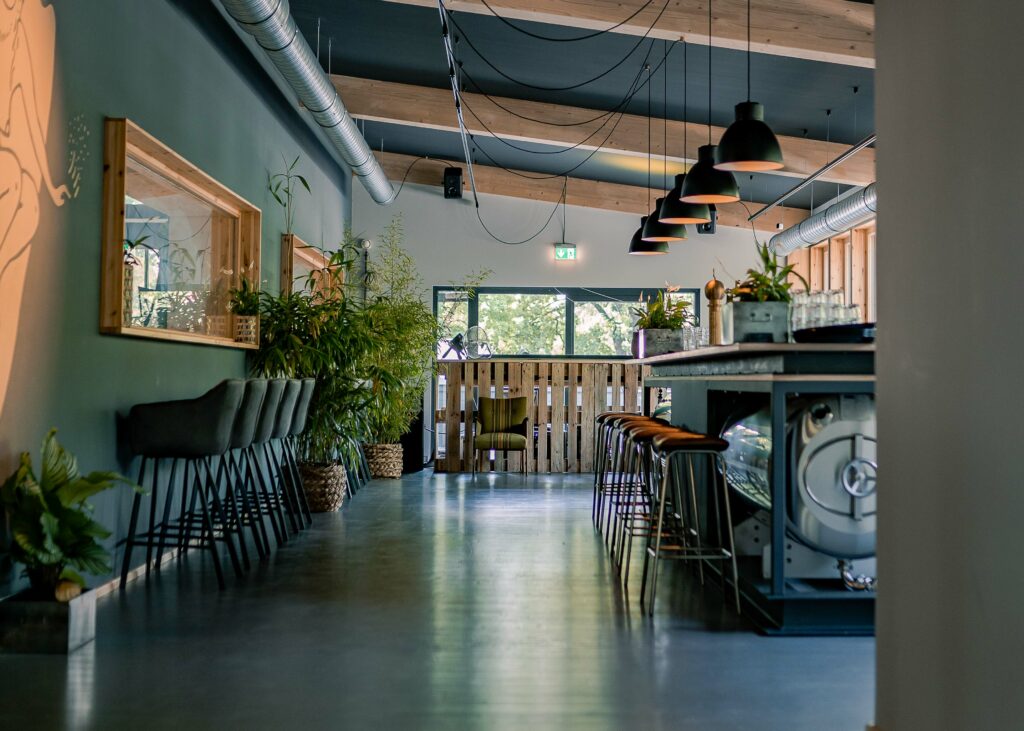 Deus Bar & Café
with a view of the wave
With its large panoramic windows and a view of the surfing wave, our Deus Bar & Café is a very special place where every drink is a pleasure.

Our bartenders are happy to offer you our fresh unpasteurized tank beer from Pislner Urquell in addition to high-quality long drinks and cocktails.

In addition to cool drinks, our café also offers high-quality coffee specialties, a sweet snack or a hearty little something to eat at any time.

The DEUS Café & Bar is open from 3PM – 10PM on Tuesday to Friday and 11 AM – 11 PM on Saturday and Sunday.
Deus Restaurant
regional & seasonal
In our restaurant, we combine regional and seasonal products with high-quality and innovative cooking. Our focus here is on sustainability, which means that we avoid waste and use a circular economy where possible.

For us, eating is something very communal, so all our dishes are meant to be shared.
We want you to feel as if you were invited to dinner with friends, which is why our service accompanies you from start to finish and is at your side with recommendations.

Our restaurant is open Tuesday to Sunday 4.30 PM – 10 PM & Saturday to Sunday 11 AM – 11 PM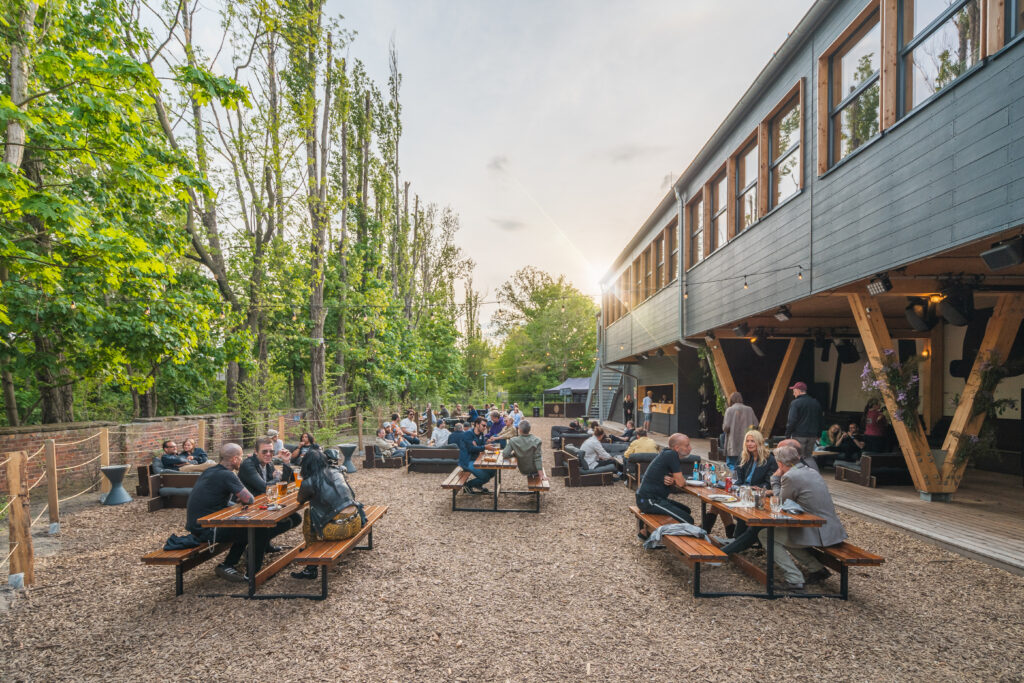 Deus Garden
Beer with a cozy atmosphere
From March to October, you can enjoy cool drinks and classic beer garden dishes in our garden. In a relaxed atmosphere, without car noise and city hustle and bustle, you almost no longer have the feeling of being in Berlin. A small oasis in the hustle and bustle of the big city.

The highlight is our fresh unpasteurized tank beer, which is delivered to us directly from the brewery in Pilsen and is served straight from the tap.

There are also small concerts and musical accompaniment here at regular intervals – just take a look at our calendar!

Our beer garden opens from Tuesdays to Fridays starting at 6 PM and from Saturday to Sunday starting at 5 PM.